Tampere Festival of Light illuminates Tampere from 28 October to 8 January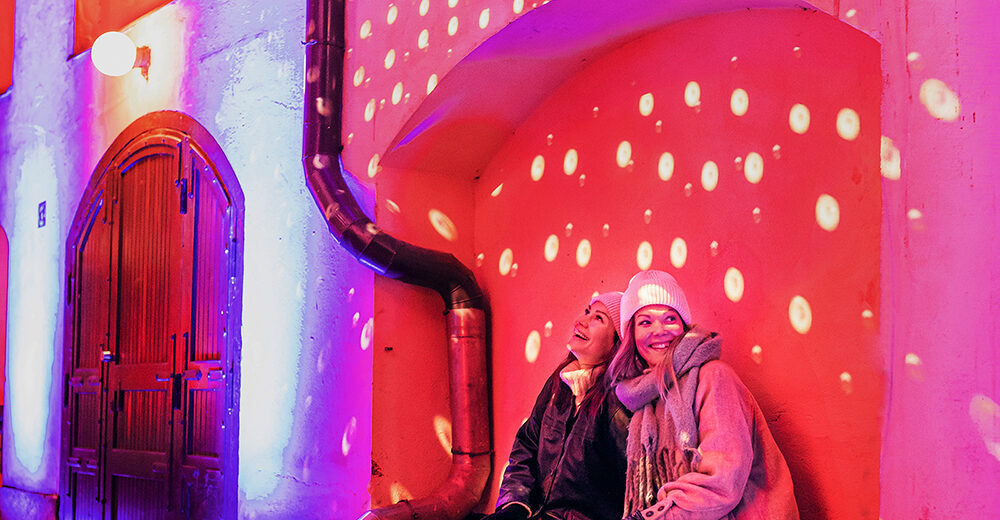 Celebrating the darkest season of the year, the Tampere Festival of Light, also known as Valoviikot, illuminates the city centre with hundreds of magical light spheres, street projections and exciting light art from October 28, 2022 to January 8, 2023. The opening ceremony of the festival will take place on Friday 28 October at 7 pm in Koskipuisto. The Festival of Light will be shortened this year as part of the "Down a degree" energy saving campaign. The festival will end at epiphany on January 8, 2023. 
The Festival of Light will feature new, spectacular illuminations and some familiar ones from previous years in the city centre. In addition, there will be light art and decorations in Hiedanranta and some light spheres in Hervanta.  
The highlight of the festival is the traditional Valogalleria – Light Gallery, located between Keskustori and Hämeenpuisto, this year presenting original Moomin illustrations by Tove Jansson in the exhibition Muumit ja talven taika from October 28, 2022 to March 12, 2023. The exhibition is based on the 1957 novel Moominland Midwinter.  
Opening ceremony on Friday October 28  
The festival opening ceremony will be held on Friday 28 October from 7 pm to 7.30 pm in Koskipuisto. The event will feature live music and a Dancing Waters show. Dancing Waters will take place at Koskipuisto on a total of ten evenings from 28 October to 6 November. On these days, the performance starts at 7 pm, 8 pm and 9 pm and lasts about 10 minutes. 
Further information
Valaisuratkaisut
Project Development Manager
Markus Joonas
Email:
markus.joonas@tampere.fi
Valoviikkojen avajaiset
Tapahtumapäällikkö
Saara Saarteinen
Email:
saara.saarteinen@tampere.fi